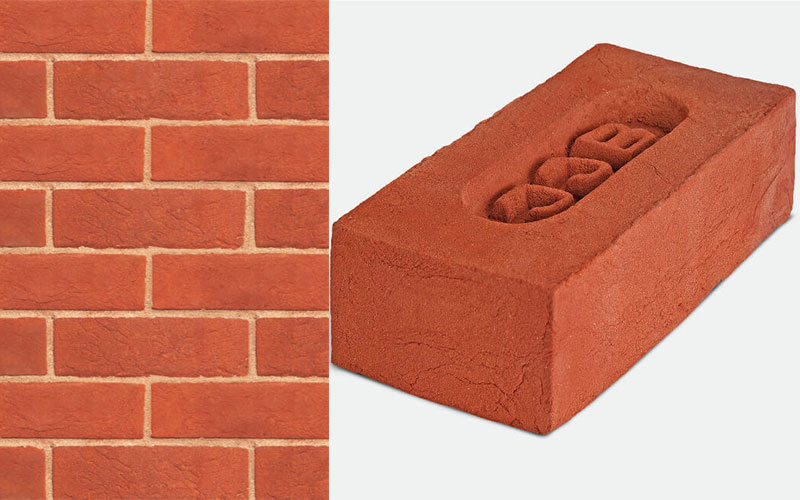 The most beautiful example of human inventions, the traditional hand thrown brick. Every brick made by this method is unique in texture and color as the shaping process involves throwing the clot of clay in a mold box flushed with fine sand, every clot of clay that strikes the mold does so in a slightly different way which leads to a different texture for every brick. The particle size of the sand also leads to many different textures, the difference of humidity in the clay clots leads to different textures, a dynamic combination of all this leads to a product that is random, beautiful yet amazingly strong, crisp in shape and can be used to create structures for generations to come.
This is our signature traditional bricks also popularly known as soft red bricks, the terracotta colour of these bricks and natural & earthy feel is the unique offering of this brick by Bombay tiles
What is the role of Bombay tiles?
Role of Bombay tiles is to Manufacture & supply Bricks.
What does term facing bricks, exposed bricks,elevation brick means?
Facing bricks , exposed bricks or elevation bricks have the same meaning, here bricks are just not meant for structural purpose but also serve the role in elevation and in the looks of the building.
Where can i buy?
Brick being a bulky product we normally supply to end customers directly without any dealers or distributors which also benefits the end user as there are no middleman margins.
How should i select a right brick for my project?
There are different categories of bricks meant for various applications, this is an important question as the best way is you can share your complete information with our sales team and we assure you our team will guide you with a correct product for your application.
What is facing bricks & benifits of facing bricks?
Face brick is the term used for brick meant not only for structural purpose but also serve the role in elevation and in the looks of the building or a landscape too. Facing bricks , exposed bricks or elevation bricks have the same meaning. Facing bricks offers a look, energy efficiency and value to the structure.
Where can i see the bricks for selection?
On our website, our brochure, or you can order a paid sample, however we believe 1 sample bricks is never conclusive so here we invite customers to visit our factory @ Godhra to feel & touch the bricks before making any selection or buying.
What is the price for the bricks?
Rate of the bricks varies from product to product and location of the project, the best way to get rates from us is to share your project details, i). type of bricks, ii) Quantity, iii). project location
How these bricks are laid and where can i find the mason or team for doing this work?
These bricks are laid by special trained masons who have knowledge of facing bricks masonry, normally we suggest few agencies to our customer for the same, however our scope of work is strictly up to supplying bricks.
Can i return the excess bricks?
We do not accept any returns.
What is transportation cost & who's responsibility is transportation ?
We always offer price with transportation costs, normally transportation is in our scope subject to MOQ.
How much time does it take to deliver the brick?
It depends on the type of product that you chooses, sometimes due to excess demand for some products there is waiting time for couple of weeks too, so here we request to speak to our team directly for availability of a particular product.
How can I estimate the quantity of bricks i shall require?
The quantity of bricks is subject to type of bricks selected, the drawing of engineer or an architect. This information should come from your engineer or the architect.
[contact-form-7 404 "Not Found"]